Psychology
A Level psychology
Exam Board:
AQA
What is it all about?
 Psychology has been defined as the science of mind and behaviour. Essentially, psychology is all about people. We are all amateur psychologists, every time we try and work out why someone acted the way they did or try to predict how someone might behave or react in each situation, we are psychologists. Psychology tries to find answers to some of these questions by investigating them in a more scientific manner.
If you would like to understand both yourself and others, psychology is the subject for you.
The study of A level psychology will involve a range of teaching and learning strategies including group work, individual/silent analysis and evaluation, model making, conducting actual experiments and research, lecture-style, debates, documentary analysis and application, essay writing and focused reading.
Want to know more?
https://www.aqa.org.uk/subjects/psychology/as-and-a-level/psychology-7181-7182/specification-at-a-glance
How will I be assessed?
A level is assessed via three 2-hour exams.
Paper 1

Social Influence (Conformity, obedience…)

2 hour examination.

Multiple choice, short and long answer questions

96 marks

Memory (How do we remember? why do we forgot? What can affect eyewitness testimony?)

Attachment (How important are the bonds we form with caregivers? Why and how to we form attachments?)

Psychopathology (What are the characteristics of mental disorders? How can they be explained? How can they be treated?)

Paper 2

Approaches in Psychology (Can our biology fully explain our behaviour? Do we learn from observing others? What role does our thinking have on our behaviour?)

2 hour examination.

Multiple choice, short and long answer questions

96 Marks

Biopsychology (How are messages transmitted in our brains? Are some areas of our brain responsible for specific behaviours? Can I function normally with only half a brain?)

Research Methods (What can I use to help investigate the mind and behaviour? Do these methods really help us to understand the mind? How and why do we need to be cautious when conducting psychological research?

Paper 3

Issues and debates in psychology (Do we have free-will? Can specific theories and approaches really help explain the complexities of the human mind? Should we target our research in more depth or use more scientific methods? Can theories really be applied to people across all cultures?

2 hour examination.

Multiple choice, short and long answer questions

96 Marks

Relationships (Why are we attracted to people? What makes a relationship successful? Why do they end? Why are more and more people turning to virtual relationships?)

Schizophrenia (What are the characteristics of schizophrenia? What is needed for a diagnosis? How can schizophrenia be explained? How can it be treated?)

Forensic (Do offenders have specific characteristics? Can we use information at the crime scene to help narrow down a list of suspects? Why do people commit crime? How can we manage and reduce criminal behaviour?
What are the entrance requirements?
Students wishing to study psychology at this level need to show they can develop the analytical skills required. As they may not have studied the subject before, grades '5' and above at GCSE in Science and Mathematics are recommended. Students will need to be very resilient and be willing to work hard both in and out of class in order to develop the skills needed for success.
What skills do I need?
The skills required for A level psychology include mathematical, scientific, communication, organisational and attention to detail.
Students will need to be very resilient and be willing to work hard both in and out of class in order to develop the skills needed for success. Students will need to develop skills of analysis, evaluation, debate, interpretation, perception and problem solving. For success in psychology students will need to show that they can learn from their mistakes, reflect and then come back stronger. Additionally, students need to be organised, with their time but also their learning. Psychology is very content-heavy, and it will test a student's ability to process complex concepts at pace and recall them.
Successful students demonstrate…
*

Perceptual speed

 

*Intrinsic motivation

 

*Emotional intelligence

 

*Inner confidence and self-belief

 

*Scientific thinking/insistence on evidence

 

*An appreciation of empirical evidence

 

*The ability to effectively

c

hallenge existing psychological paradigms -  

 

*A consistent desire to improve

*An attitude that is solution-focused
*An excellent memory
What progression routes does your course offer?
Psychology is now the most popular undergraduate degree. The study of psychology can open a wide range of future opportunities, university, apprenticeship or the employment route.
Psychology can lead to specific careers in Occupational, Clinical, Educational or Forensic Psychology, counselling and therapy.  Psychology is also a useful qualification to have if you are thinking of any career that involves dealing with people (almost everything!). An understanding of psychological procedures and principles would also be very useful in careers such as teaching, health service-related occupations, law (including police work), sport, business, armed forces, civil service, and social work.
What do our students say?
Year 12 student June 2020: "I had no way of knowing the impact of studying psychology would have on my ability to problem solve and understand myself and those around me better."
Year 12 student June 2021: "The study of mind and behaviour is one that allows you to look at behaviour, but more importantly, help you to understand and add meaning to it."
Year 13 student June 2019: "Studying psychology has been a journey. It is very difficult but hugely rewarding in that the content is applied fully to real life. This makes the subject so interesting."
Year 13 student June 2021: "Studying psychology has changed me. It has helped me to evolve as a student and as a person too. That makes the subject special."
Are you ready for the challenge?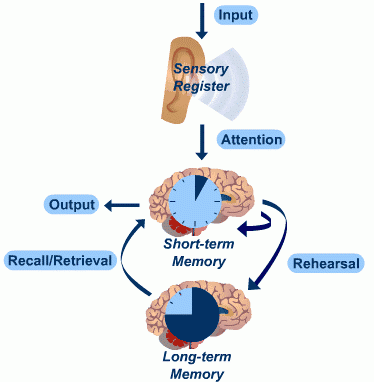 Videos
This presentation from Mr Dawson will go into detail about the content matter of the Psychology course and what to prepare for if you are interested in the subject
Mr Dawson asks current Y12 students about the Psychology course and what new students to the course should prepare for.