DT Product Design
Course Title: 
A-Level Design & Technology: Product Design
Exam Board:
AQA
What is it all about?
A Level Design & Technology: Product Design is an exciting opportunity to continue your studies in Design and Technology. In addition to further improving your skills in designing and making, this A level will extend your knowledge of materials and the design process and give you a greater understanding of the role and responsibility of the designer in the real world.
Want to know more?
https://filestore.aqa.org.uk/resources/design-and-technology/specifications/AQA-7552-SP-2017.PDF
How will I be assessed?
NEA    Practical application of technical, designing and making principles (Non-examination Assessment)   
Paper 1 Specialist knowledge and technical principles. (2 h 30min Written Paper) 
Paper 2 Designing and making principles (1 h 30min Written Paper) 
The course is assessed as outlined above. The non-examination assessment at NEA is internally assessed and externally moderated by AQA. The written examinations are externally assessed. 15% of the marks across the written exam assess mathematical skills in the context of design and technology.
A2 weightings are Paper 1 30%, Paper 2 20% and the NEA 50% making up the A level qualification.
What are the entrance requirements?
This course is ideally suited for students who have achieved a grade '4' or above in a Design and Technology based subject and have preferably studied higher level Maths.
What skills do I need? 
A level Design & Technology: Product Design is an enjoyable but demanding course and students need to be highly motivated to maintain project deadlines and make regular and rapid progress with coursework projects. Students should be ambitious and open to explore and take design risks in order to stretch the development of design proposals, avoiding clichéd or stereotypical responses, and have the capacity to think creatively, innovatively and critically through focused research and the exploration of design opportunities arising from the needs, wants and values of users and clients.
Future prospects?
A level Product Design is an excellent choice for any student wishing to pursue a degree level apprenticeship or a 3-D design related course at university including architecture, industrial or product design, automotive design, furniture design and a variety of Engineering and Manufacturing courses. It is also a great choice for anyone looking for a challenging, creative course to improve their problem solving skills and broaden their range of subjects at A level.
What do our students say?
Ellie – Design and Technology is a subject where I have to really think
Eva – Design and Technology is the only subject that I can truly express my creativity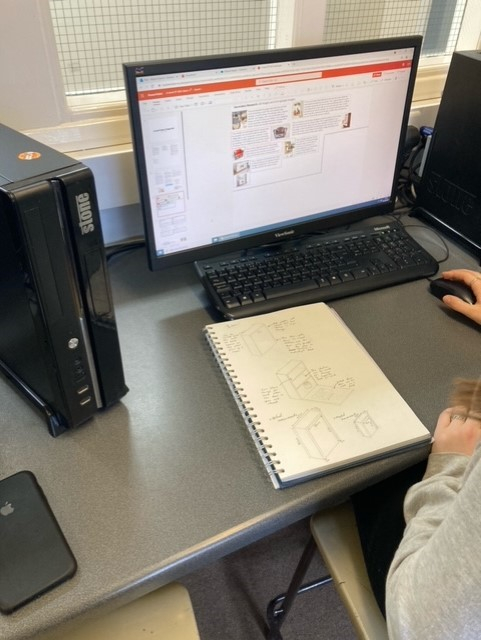 Videos
Meet Miss Weatherburn, Head of DT, where she talks about Design & Technology and talks to our current Year 13 about the course.